OUR BEST SERVICES
INSTANT POLICY WITH IN 5 MINUTES
TWO WHEELER INSURANCE -

CLICK HERE
CAR INSURANCE -

CLICK HERE
Friday, July 3, 2020
Tele Law congratulations top 3 VLEs of june 2020 Tamilnadu.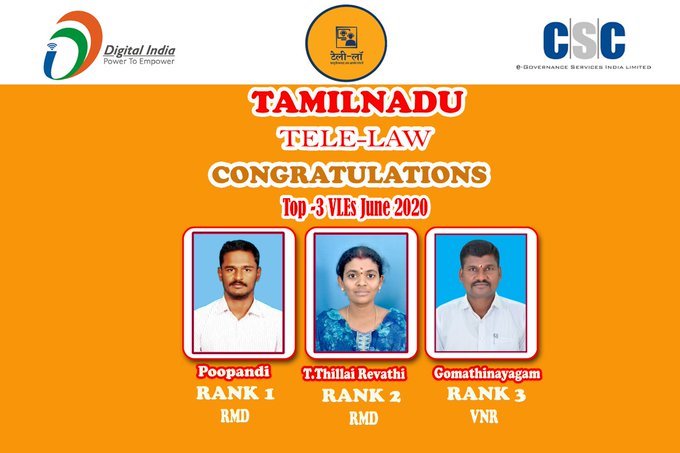 Tags
# CSC NEWS LETTER
About DEVA THIRUPUR CSC VLE HELP DESK

CSC NEWS LETTER
Popular Posts
  Dear All, e-Sharam service will be available through digital seva portal from 26th August. Benefits for VLE's: 1. VLE will get Rs. 15 per ...

நீங்கள்  சிறு குறு தொழில் செய்வோரா? அல்லது சிறு குறு விவசாயா? அல்லது (அனைத்து விதமான) சாதாரண தொழிலாளியாக உங்கள் தகவல்களை மத்திய அரசின் பதிவி...
DEVA THIRUPUR is help Village Level Entrepreneur through YouTube Channel.Now DEVA THIRUPUR is available On Web Platform to get Latest CSC Updates. Email: devathirupur@gmail.com
Learn More →